Co. 5 Centennial Field Day
June 5, 2011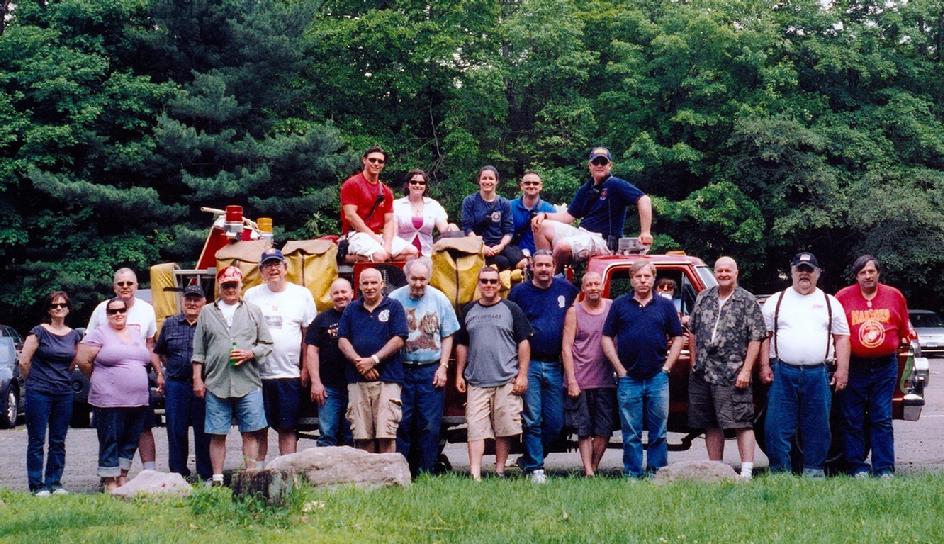 Standing L-R: Sue Guarino, Heather Cohen, Karl Olson, Joe Rahl, Tom Doherty, Dave Johnson, Natan Ravid, Pete Mennone, Ed Doiron, Sr., Mike Bessette, Ed Doiron, Jr., Bob Nicolas, Bill Chalmers, Nancy Olson (in Engine 15), Paul Moody, Dean Smith, and Russ Loller. Atop Engine 15: Mark Guarino, Jr., Emily Corbett, Jessica Baker, Tom Corbett, and Russ Olson.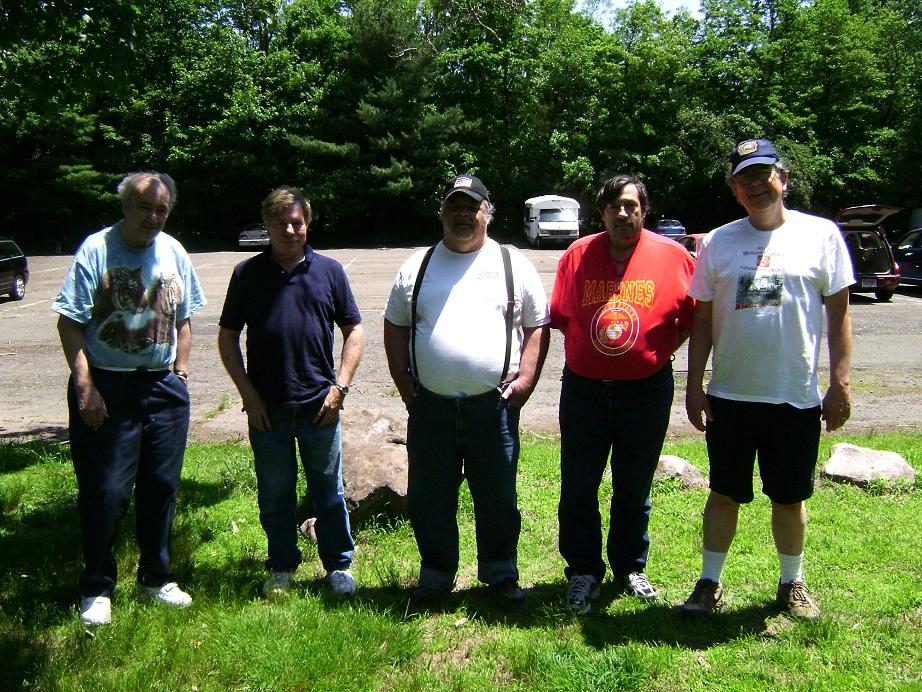 Ed Doiron, Bill Chalmers, Dean Smith, Russ Loller, and Dave Johnson. Russ Loller's great-grandfather, Charles Loller (1867-1961) was Hamden first Fire Chief (1925-1942).
Past Co. 5 Captains Joe Rahl and Tom Doherty. Together, they served a total of 68 years on the paid department.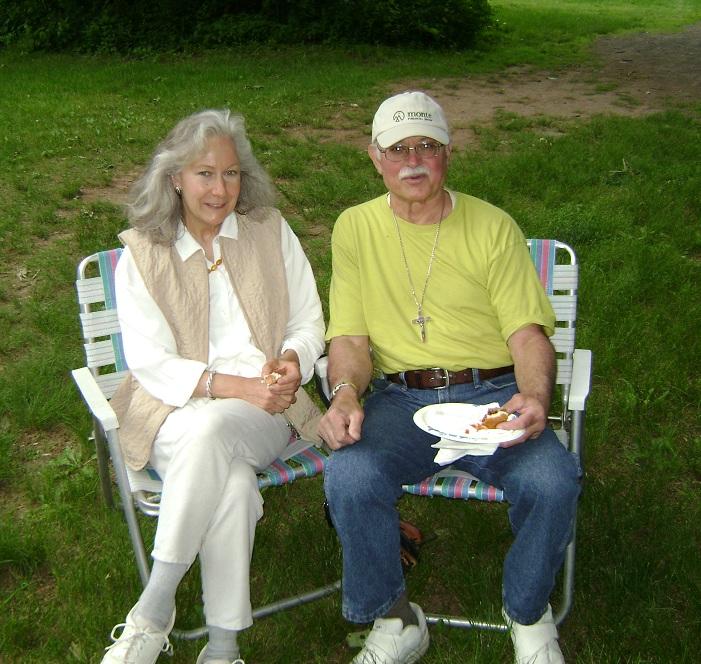 Marian and Mike. Mike Mele joined the company during its 50th anniversary year.
The younger guys.
Sue and Mark Guarino against a classic HFD field day backdrop.
Mark Guarino, Sr. was our chef! He did an excellent job keeping 50+ people fed with dogs and burgers with the all the fixin's. Thank you, Mark!
Dave Johnson, Austin "Augie" Williams and Tom Doherty, all Co 5 (and Platoon 3) alumni. "Point to the 6!"
Deputy Fire Chief Bob Surprise with his wife, Debbie. Chief Surprise, who started out as a member of the Bethany Volunteer Fire Department, is presently in his 31st year with the Hamden Fire Department.
Harold Mangler, Gil Spencer and Pete Mennone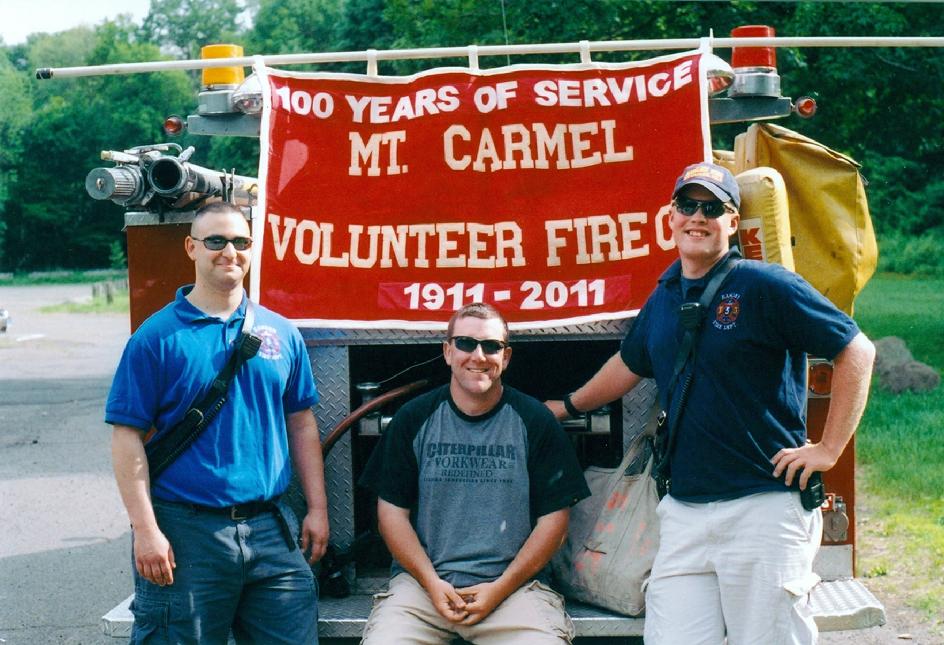 Some line officers: Lieut. Tom Corbett, Capt. Mike Bessette and Lieut. Russ Olson pose on the rear step of Engine 15. The fifty-year old parade banner was resurrected and added to by Nancy Olson - nice job!
Mike Mele with Austin and Peggy Williams.
Helen Spencer, Barbara Johnson and Peggy Doiron.
Shirley Mangler (seated foreground), Gil Spencer, Ed Doiron, Sr., and Harold Mangler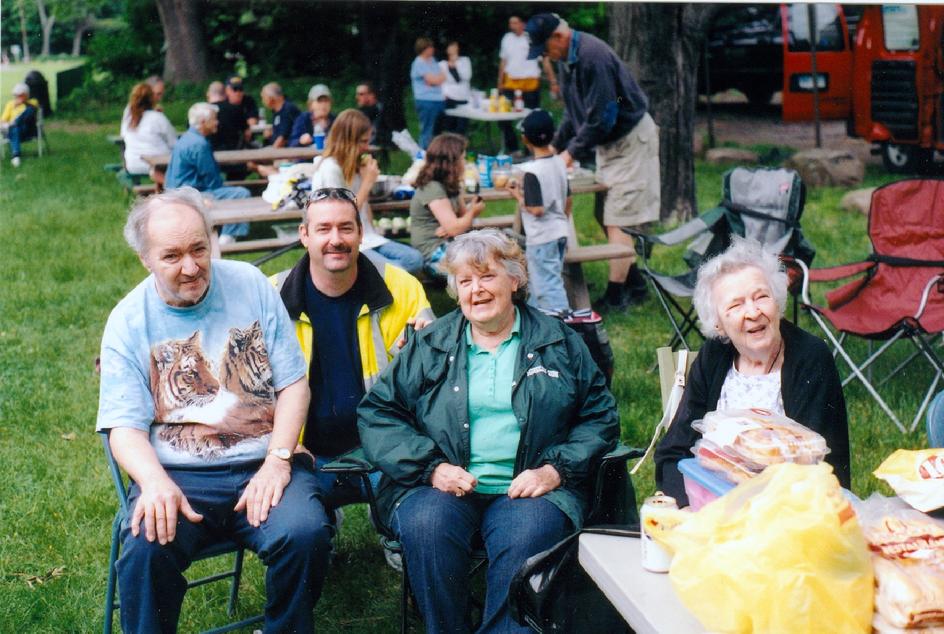 Ed Doiron, Jr. (second from left) is presently Chief of the Gainesville, Missouri Fire Department. He is pictured between his parents. His mother, Patricia (third from left), was instrumental in the formation of Co. 5's Ladies' Auxiliary in the 1970s. Ed Doiron, Sr's mother, Betty, is at the far right. Betty was born when Co. 5 was not yet four years old. She is still going strong!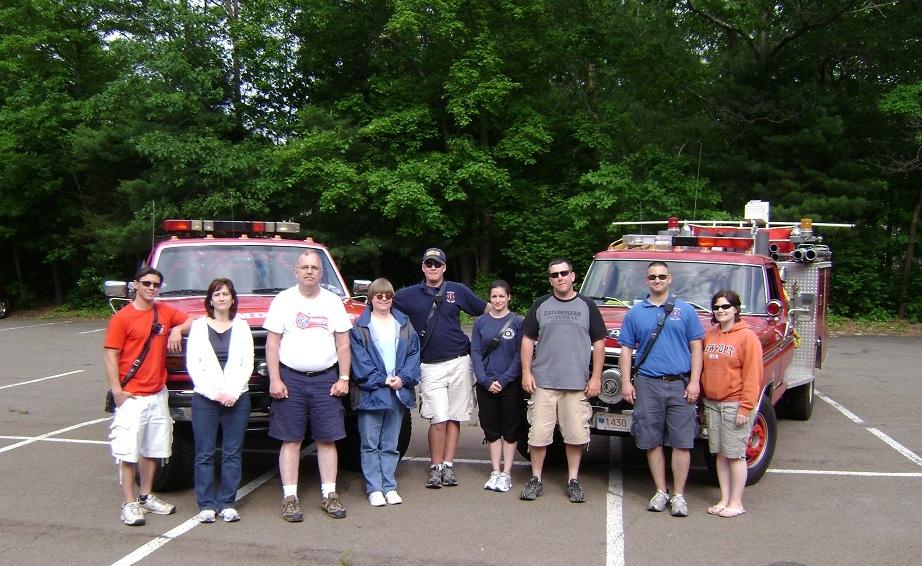 Current active members pose with Brush 5 and Engine 15. L-r: Mark Guarino, Jr., Sue Guarino, Karl Olson, Nancy Olson, Russ Olson, Jessica Baker, Mike Bessette, Tom Corbett and Emily Corbett.
COPYRIGHT NOTICE
Unless cited otherwise or in the Public Domain, all material on this website, including all original photos, essays, articles, descriptions and commentary published herein, are © Copyright 2010-21 by the Mt. Carmel Volunteer Fire Co. of Hamden, Connecticut, and may not be copied, republished or transmitted in any form whatsoever without prior written permission of same.
Web Hosting powered by Network Solutions®