Raymond K. Spencer Memorial Annex Dedication - September 4, 2011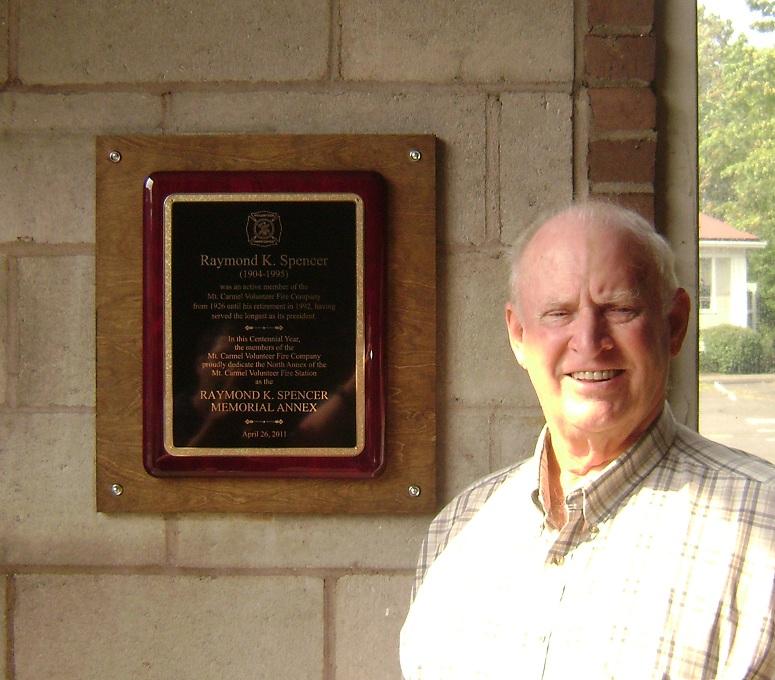 Gil Spencer right after the unveiling of the plaque in honor of his father, Raymond K. Spencer, for whom the annex at Station 5 has been named.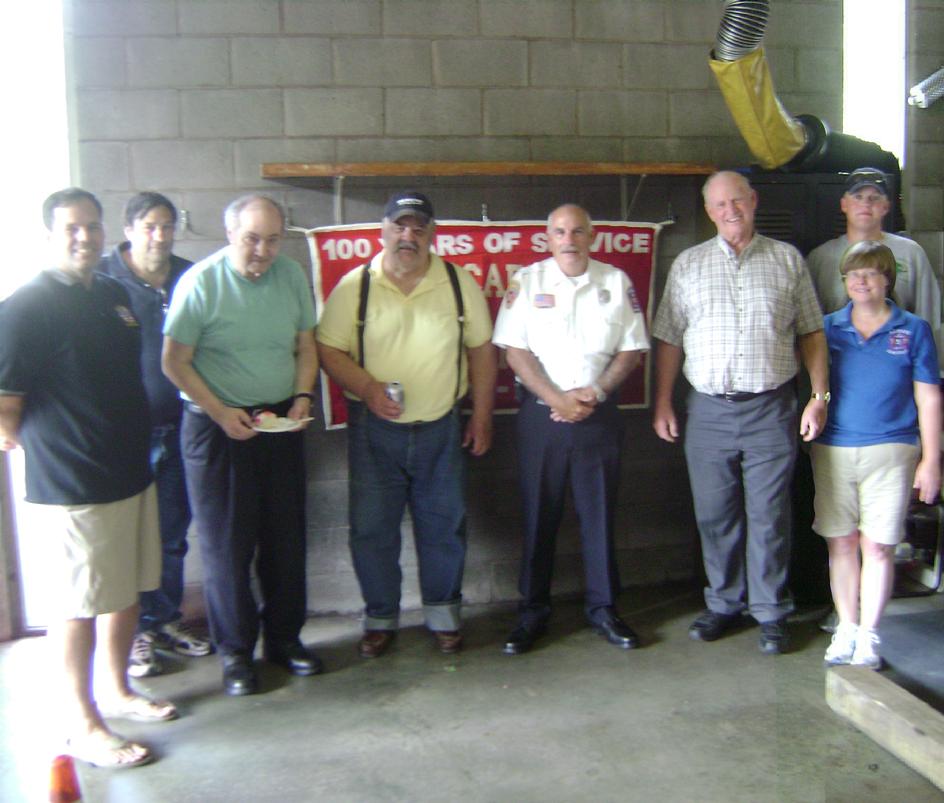 Some of those who attended: Rick Hart, Russ Loller, Ed Doiron, Dean Smith, Pete Mennone, Gil Spencer, Russ Olson, and Nancy Olson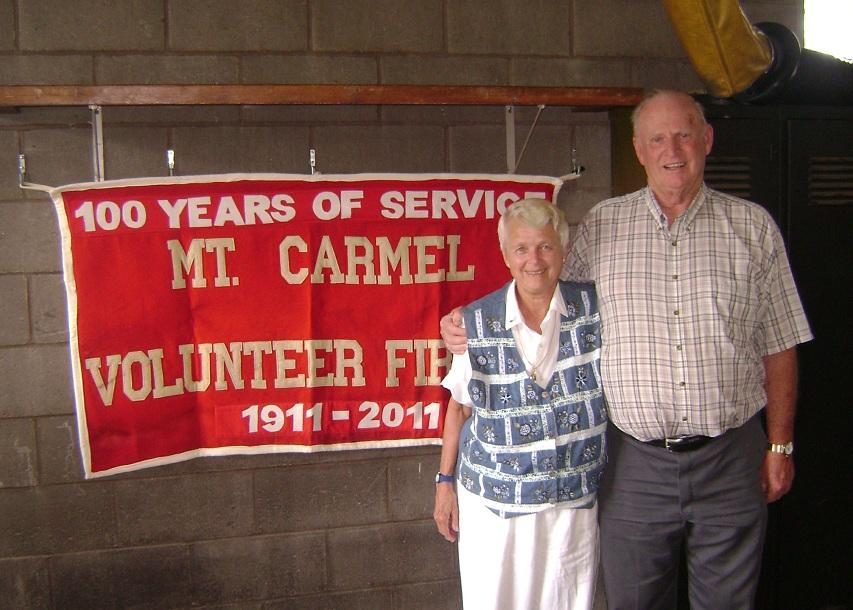 Helen and Gilbert Spencer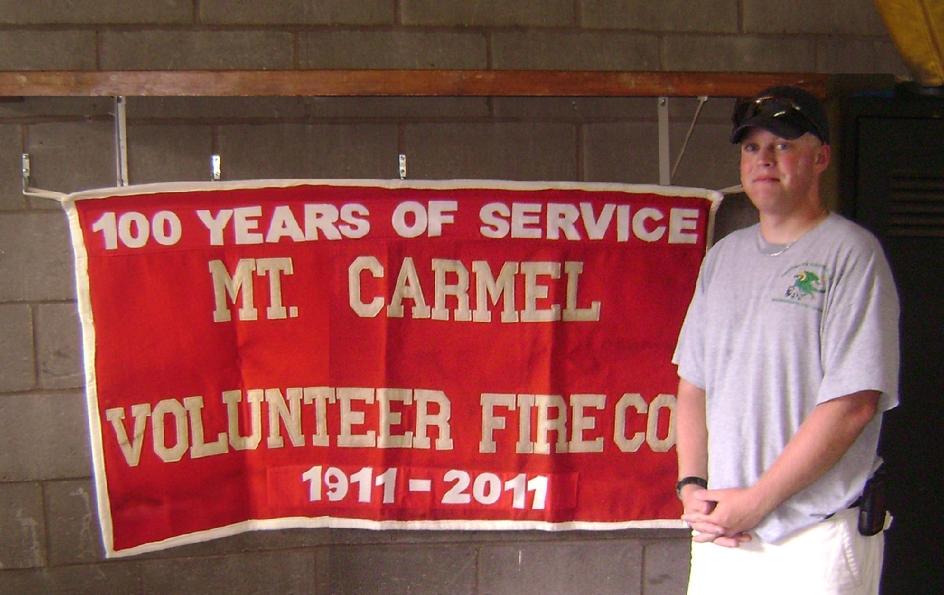 Lt. Russ Olson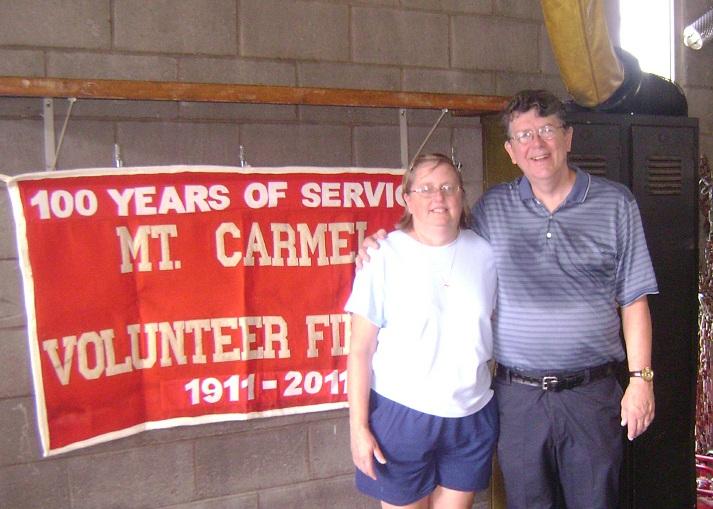 Barb and Dave Johnson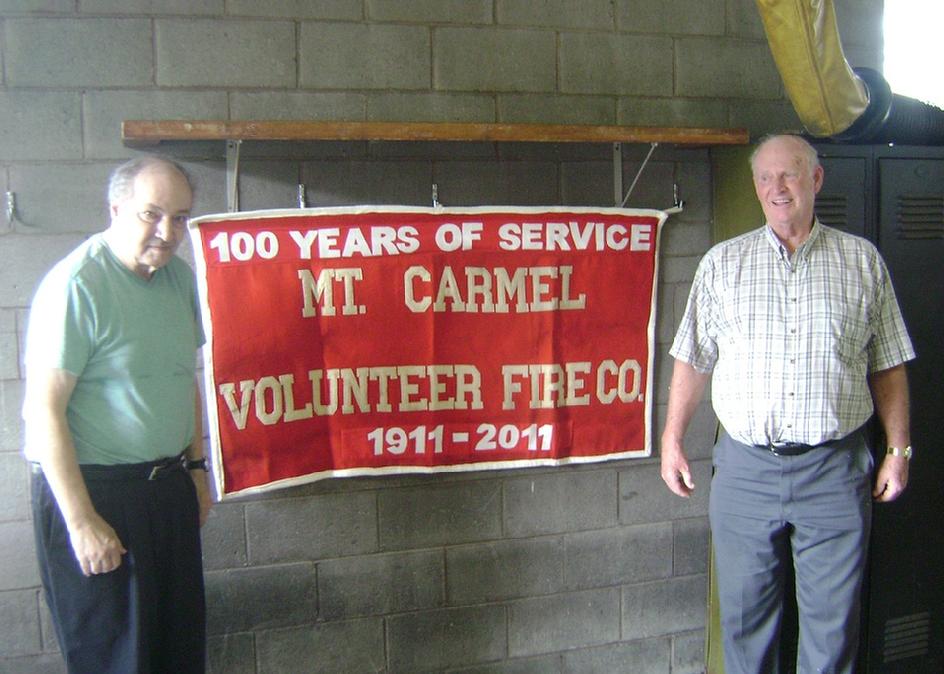 Members Ed Doiron and Gil Spencer also served as career department members. Ed was stationed at Co. 5 in the 1970s and 80s.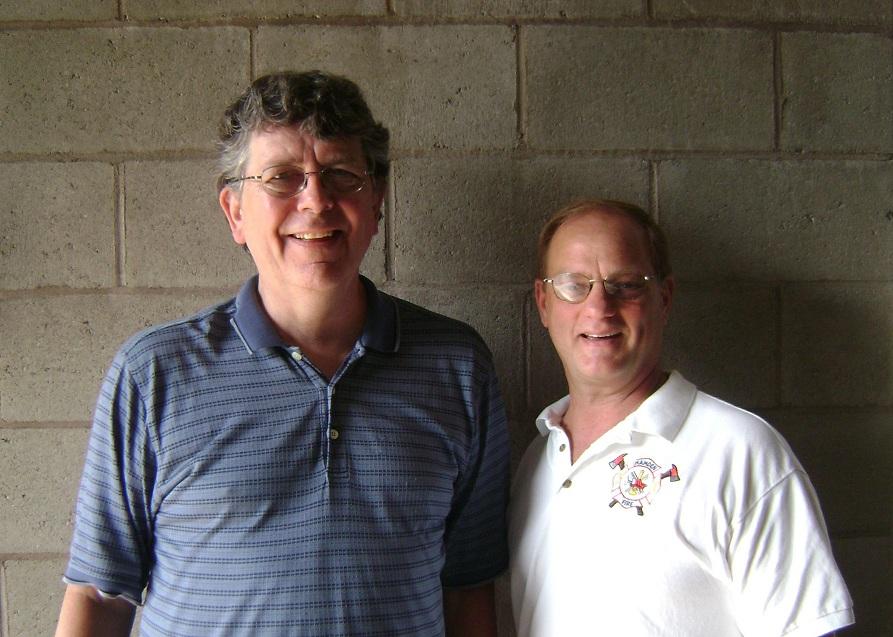 Dave Johnson and Dennis Baker both served as career members and were both assigned to Station 5 at various times during their careers. Dennis' last assignment was at Station 5 as Captain on his platoon.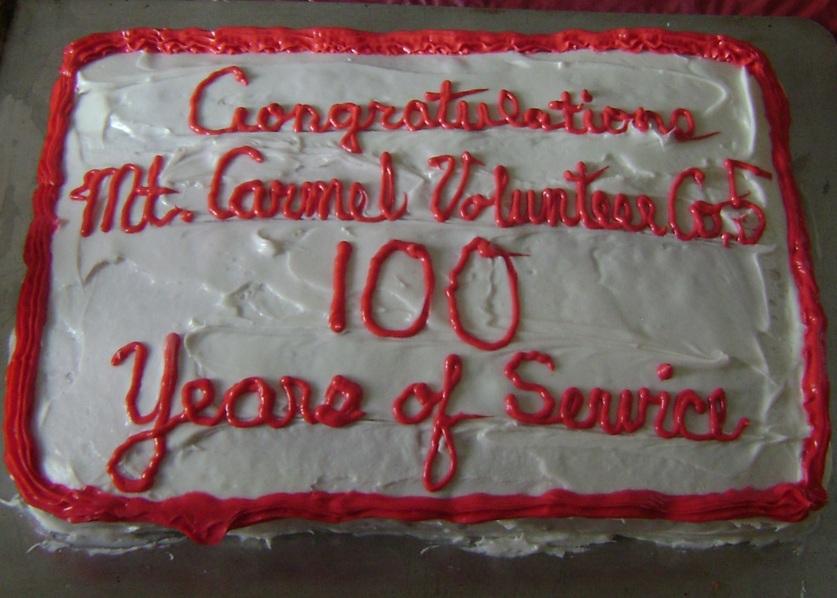 A commemorative cake was baked specially for the occasion by member Nancy Olson.
COPYRIGHT NOTICE
Unless cited otherwise or in the Public Domain, all material on this website, including all original photos, essays, articles, descriptions and commentary published herein, are © Copyright 2010-21 by the Mt. Carmel Volunteer Fire Co. of Hamden, Connecticut, and may not be copied, republished or transmitted in any form whatsoever without prior written permission of same.
Web Hosting powered by Network Solutions®